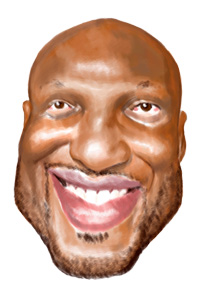 Jeff Wong/Special to ESPN.com
Lamar Odom signed a 4-year $33 million extension with the Lakers on July 31, 2009.
Lamar Odom
The lone player left from the original trade, Odom has been one of the leaders on the team since his arrival, averaging 13.5 points and 9.6 rebounds per game with the Lakers. His willingness to go to the bench last season and give the second unit and much-needed sparkplug was one of the biggest reasons the Lakers became a championship team.