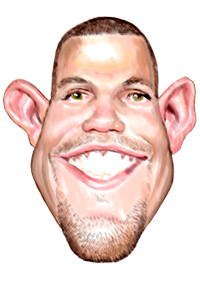 Jeff Wong/Special to ESPN.com
Jordan Farmar was Miami's 2006 First Round Draft Pick.
Jordan Farmar
The Lakers made the most of the low first round pick they got from the Miami Heat, selecting Jordan Farmar with the 26th pick in the 2006 NBA draft. Farmar has been one of the biggest contributors for the Lakers off the bench and has been Derek Fisher's primary back-up the past three seasons, averaging 6.9 points and 2.1 assists.