Andrew Bynum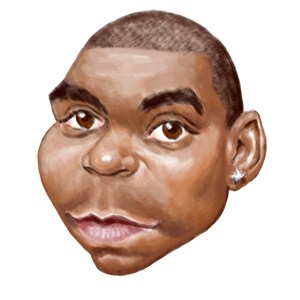 Jeff Wong/Special to ESPN.com
The 34-48 record the Lakers had following the O'Neal trade netted the team a lottery pick in the 2005 NBA draft which was used on Andrew Bynum.
If the Lakers had decided not to trade O'Neal, they would have likely made the playoffs for the tenth straight season and finished with another low draft pick. O'Neal's trade, however, left the Lakers with a void in the middle and they finished their first season without him with a 34-48 record and out of the playoffs for only the fifth time in franchise history. They wound up with a top ten pick for the first time since 1994 and took a center in the first round for the first time since 1990, selecting Bynum with the hope he would one day develop into O'Neal's replacement. Bynum has averaged at least 13 points and 8 rebounds the last three seasons as the Lakers' starting center despite missing 117 games, including the playoffs, over the past three years.